Custom Tailor-made Dresses and Outfits from LIILOODESIGNS™
Do you have a special occasion coming up where you want to make a big impression and look your very best? Why not consider a custom, tailor-made dress or outfit exclusively designed for yourself? We design custom & exclusive tailor-made dresses and outfits, which fulfill all your wishes and expectations. Our design process includes preparation of design sketches based on client input, fabric selection, design finalization, first fitting, second fitting, and final fabrication. We currently only offer custom dresses and outfits in Singapore.
Our prices vary depending on level of design detail, fabric selection, and completion time.
This is why we offer a free-of-charge consultation at our new studio after which we will have the information we need to present you with a quotation.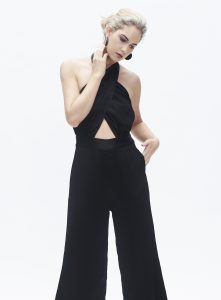 Contact us on liiloo@liiloodesigns.com or fill in our contact form, if you're interested in a custom dress or outfit from LIILOODESIGNS™.
Our work - Breathing new life into old favorites
Do you have a favorite dress or outfit stored at the back of your closet because it is too worn and tattered to wear but you can't bear to throw it out?
We are now offering a service where we copy your favorite designs and even add a contemporary twist in the form of new materials and design elements.
Our work - Custom wedding dinner dress
How do you know if a decision is the right one if you never make it? I fell in love the moment I first saw this fabric and instantly knew I had to think out of the box for my second wedding gown and create something different to make the wedding dinner celebrations and first dance truly memorable. So the magic began, and I ended up making this dramatic dress for my wedding with a deep neckline and side slit! Contact us if you dream about a custom dress for that very special occasion.
Our work - Mint' bridesmaid dress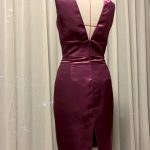 Thank you so much for making me the perfect bridesmaids dress. I received lots of compliments and the bride was very impressed with the fine details you managed to made in quite a short time.
Our work - Jo's wedding ceremony dress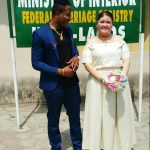 Being a plus size woman looking for a dress is really difficult so I basically gave up on searching. But on one night I decided to search for custom make dress and I found LiilooDesigns online and was going through her design and I thought I should give it a try. Emily was so fast in replying my email and we immediately set a date for discussion. She knew exactly what I was looking for and added a few ideas to make the dress look slim on me. Due to my time limit, which was only 17days, she rush the dress overnight and gave it to me before I boarded the flight. I only had the chance to try my dress on the exact date of my wedding. Words can't describe my feeling when I tried it on and people around me praised my dress. I am so glad and happy that Emily was able to produce such a wonderful dress within my time limit. Thank you for making me a confident and pretty bride even though I'm a plus size. I sincerely appreciate the dress and all your hard work during the 17 days you had to rush for me.
Contact us for more information
No Fields Found.
Saigon Children's Charity
We donate 10% of every sales to Saigon Children's Charity CIO's 2nd core program: School Building and and improved learning environment in rural remote areas of Vietnam.